At Chevron Driving School we have been helping clients on the Gold Coast to get there P's for over 30 years. We know what works and what doesn't so we can help our students get their licence faster.
Our high pass rate only confirms our teaching methods really work. Our aim is to provide a fun, interesting and stress-free environment for even the newest learner drivers.
All our trainers are fully accredited, totally insured, hold valid Blue Cards, and adhere to Queensland Transport code of conduct.
Learn how to reverse park
Learn defensive driving techniques
Take a practice test to boost your confidence
Use your own car during lessons and tests
We work with our students to provide the very best driver training experience
Any parent will understand being a confident and safe driver is a higher priority than passing the test first time. At Chevron you can have both, we train all our clients to a much higher test standard to keep you safe and confident after getting your P's.
Our highly trained instructors will teach you everything there is to know about safe, confident driving techniques and skills as well as basic car knowledge.
We provide practical training in a wide range of driving skills including:
PRE-DRIVE CHECK – use of vehicle controls such as mirrors, headlights, indicators, wipers
VEHICLE OPERATION – use of accelerator, brake and clutch pedals, steering, gear change
MANOEUVRES – two steering techniques, gearing down in an automatic vehicles, reverse parks, u-turns, hill starts, reversing in a straight line, turning your de-mister on while driving safely
GENERAL DRIVING – use of intersections such as roundabouts and merging onto motorways, making your own correct decisions, skipping gears correctly and stopping in a higher gear without coasting, leaving a roundabout in a different lane, switching lanes at lights
ROAD RULE APPLICATION – practical application of the road rules in different situations etc
DEFENSIVE DRIVING – techniques applied to steering, braking, posture and hazards etc
You might not need to know all of these things for your test, but we guarantee you will need to know these on your P's and for many years to come. The skills we teach our learner drivers are going to bring you above test standard, so not only will you pass first time, they will also keep you safe when you no longer have someone guiding and teaching you.
Learner licence and log book
Students must bring their learner licence to every lesson. Learners should also bring along their logbook so the driving time can be recorded and verified by the instructor at the end of the lesson. Remember, the first 10 hours of training with a driving school equates to 30 hours in the logbook.
Keys 2 Drive - FREE LESSON
Keys2Drive teaches you driving skills for life, not just for the driving test.
Keys2Drive is proudly funded by the Australian Government and has been developed by the Australian Automobile Association and its constituent members: NRMA, RACV, RACQ, RACWA, RAASA, RACT and AANT.
Chevron Driving School is committed to driver safety. We actively support keys2drive – a national program funded by the Federal Government that promotes safe driving for learners and their supervisors.'
The free 60 minute lesson focuses on a coaching method called 'Find Your Own Way' and is delivered by one of our keys2drive accredited driving instructors.
To book in – register online using the form below or just give us a call on 0408 435 691 and have your ID Number and Learner Licence details handy.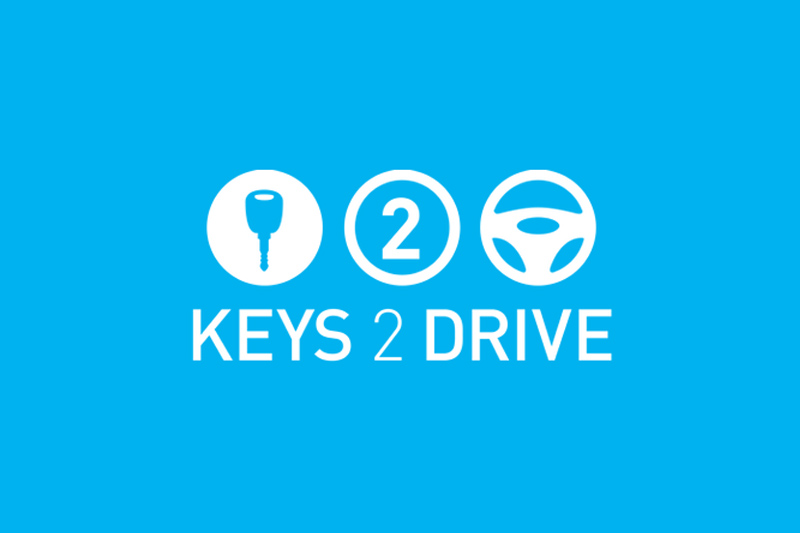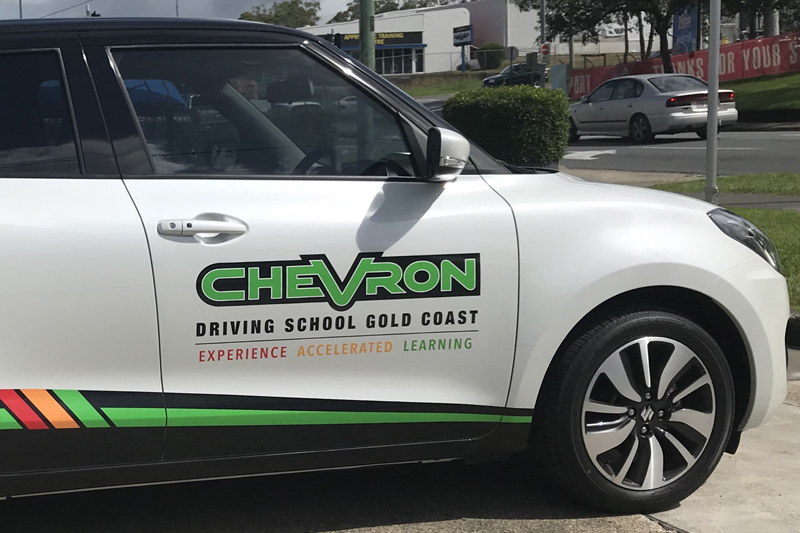 Apply for a Learner Licence
We recommend you read 'Your keys to driving in Queensland' to help you understand the Australian Road Rules and the Queensland driver licensing system. This booklet is available at newsagents, Queensland Transport centres and also online at www.tmr.qld.gov.au.
To apply for a learner licence you need to:
be 16 years of age; or older
complete an application form provided by Queensland Transport;
take this form and proof of identity to your local Queensland Transport centre; and
pass the written road rules test
Chevron Driving School can provide tuition to help you understand the Australian road rules and to prepare for the written test.
DEFENSIVE DRIVING COURSES
Unsure whether to do a defensive driving course on your L's or after your P's?
Chevron highly recommend these as the crash rate is 20-30 times higher on your P's. Prevention is better than cure. New modern cars can drive much faster and brake much quicker. Know how your ABS works and learn 'Brush and Berry' as this could help save your life one day.